Animal Communication

and Counseling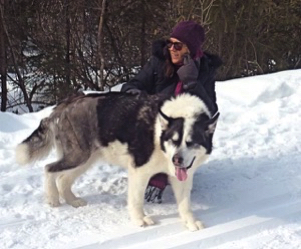 Debra Denker communicates with your beloved animal companions, both in their presence and long distance.
She can help you understand their needs and guide them through loss, and help them gracefully meet the challenges and joys of relating with beloved human companions and other animals. She works with cats, dogs, horses, birds, and other species. She has often been able to help people find lost animals. She also assists animals in their transition processes, and communicates with their spirits once they have transitioned.
Debra has been doing intuitive work since 1977. She has always loved animals and communicated with them. After honing her skills at an animal communication class with Jeff Jordy in Taos, New Mexico, she found that many people (and animals) requested her assistance.
Debra also teaches Animal Communication classes upon request. Her favorite book on the subject is Learning their Language: Intuitive Communication with Animals and Nature, by Marta Williams, which Debra uses as a textbook for her classes.
Debra does written long distance sessions via e-mail,

phone sessions, and in-person sessions in Santa Fe,

and when she is in Alaska.
Contact her at 505-466-4509 or at
Sessions are half hour minimum, $50 fee. A full hour is $100.
Credit and debit cards accepted.
For information on Debra's other work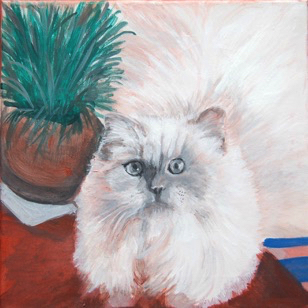 Photos by Debra Denker, Tara Lumpkin, and Gail Morrison.
In Memoriam

Shimi Dawa, transitioned to the Light at age 15

on September 7th, 2010.
"Portrait of Shimi as a Young Cat" by Santa Fe artist
Marcia Ware.
Like us on Facebook at

Animalchatnm